This was a busy week for my husband, which means kind of a quiet week for me. Playing in the front yard. Raking leaves and letting the two-year-old mess up my piles. Music time at the Warehouse Cafe (a cafe and grocery coop which you should check out if you're near Brooklyn Park or The Aladdin). Library time. Farm fresh fun.
But last Friday, I grabbed the family at the end of the workday for a hayride at Rossi Farms. It's just a quick tractor ride around a field, but it's the right speed for a toddler, it's free, and we got a little sunshine, fresh air, and family time. We're lucky to have this so close by–I wished that I hadn't done my grocery shopping earlier, because the produce in the farm store looked fantastic.
This week's faves?
Perusing the Montavilla Farmer's Market. Someone might have been disappointed that there was no live music, but I like the size and the quality of this neighborhood market. We used to be in walking distance, and it's still fairly close. I also like that if we miss going to the market on Saturday (usually the Hollywood Market), this one on Sunday gives us another chance. They had chanterelles this weekend that weren't snapped up immediately, people.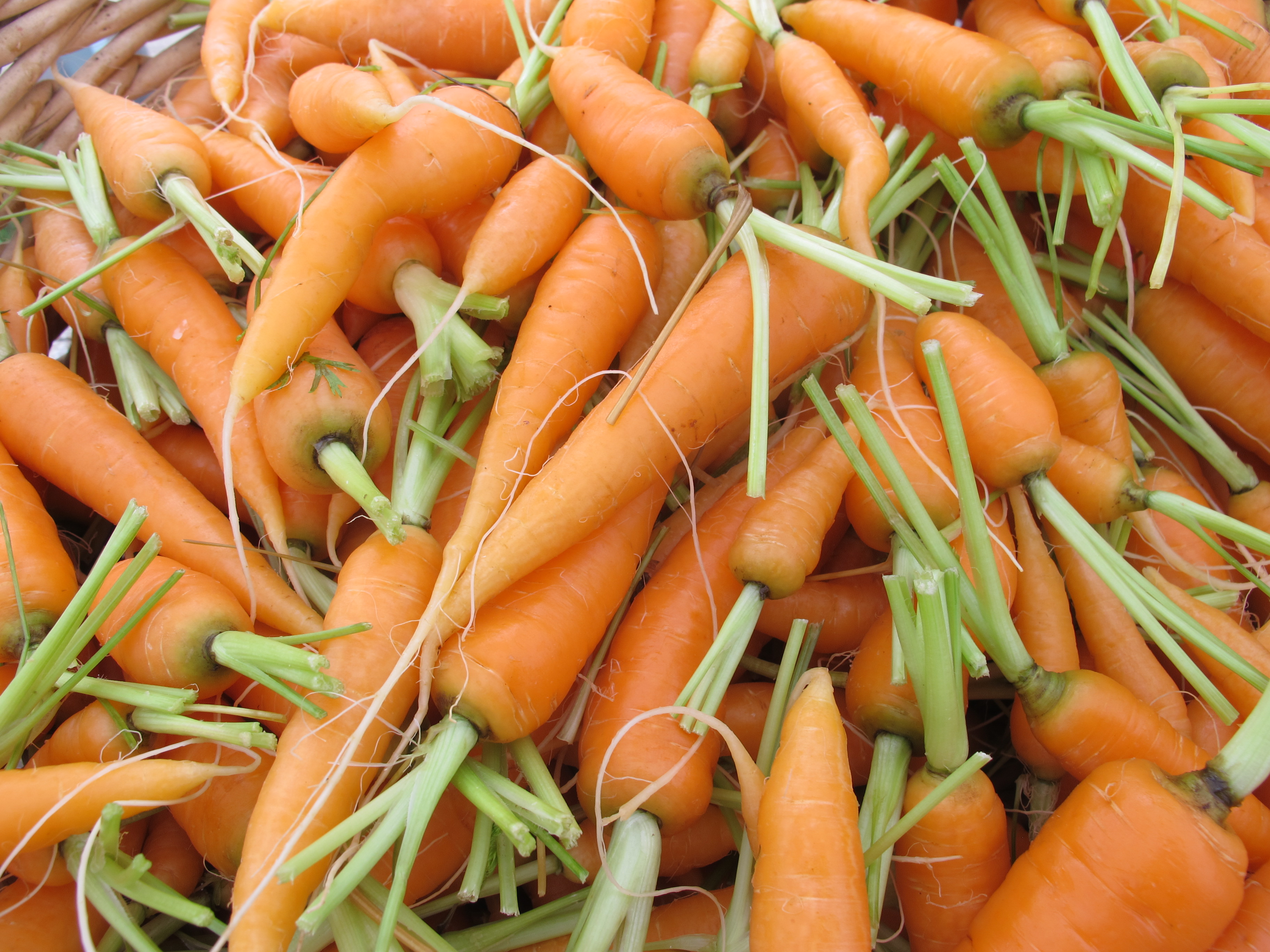 Padron peppers. Is it even still in season? Well, we got some at the market anyway, blistered 'em up, tossed them with salt, and had at them. "The recipe said that some of them are hot, but I've never had one that was hot," I mention as a point of interest. Good thing I did. Some of those pepper puppies were hot. My husband got a "WOO" gulping water hot one, too. Still good. Nothing wrong with a little surprise now and again, right? It's not like the time I got a really really hot jalapeno, cut it like I always do, and ended up googling remedies and sending my husband to the store for anything that could cure my burning hand.
What about you? What were your favorite finds this week? Anything good at local farms or markets?