Did you go to Portland VegFest?
I have to admit that this was my very first time. I KNOW.  I've just never made it a priority, and then it comes and goes and I wish I had gone. Typical. This year, I made sure to put it on the calendar. Unfortunately, it was just a teeny part of the calendar. Better than nothing.
I had about 45 minutes to sprint around the convention center, trying new vegan foods, one bite at a time. Here's just a taste (sorry) of what I got to try at Portland VegFest 2015.
Jackfruit: It's so hot right now! I've never had barbecue jackfruit, so I was excited to try it. And to be honest? It wasn't my favorite. I'd heard it said that it got a "pulled pork" consistency when cooked, but it didn't have that structure at all. Maybe it was a little overhyped. I'd try it in other applications.
Fruity dehydrated Barnana banana bites. I liked the ones flavored with coconut, as they weren't too banana-y. If you need a convenient boost of energy, you can grab these at New Seasons.
You've surely tried Missionary Chocolates before. If you haven't, they're at a bunch of farmer's markets, and they have a storefront on NE Glisan. Christmas is coming, ya'll.
More chocolate: Creo chocolate bars, drinking chocolate, and… brewing chocolate? That would be cocoa beans that you brew like coffee. Sounds like it would be a bit of an acquired taste, but some tastes are worth acquiring.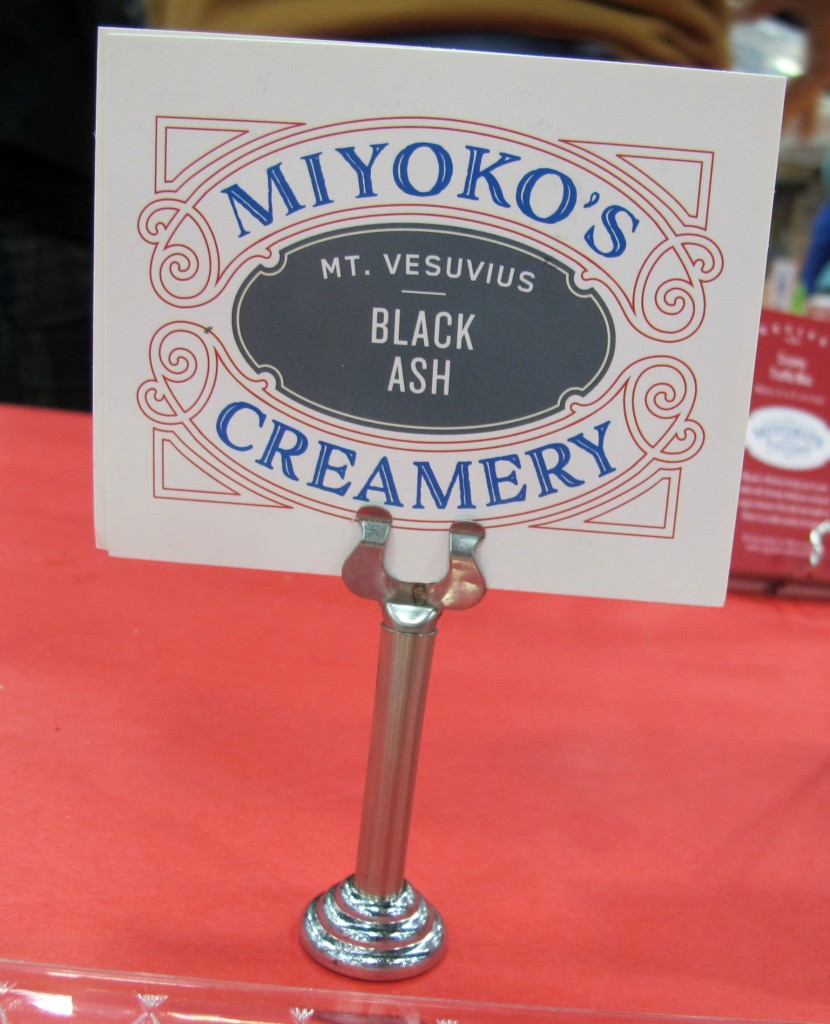 I tried what I can safely say were my first artisanal vegan cheeses ever. My favorites were the black ash from Miyoko's Creamery (no cream involved), and the Caramelized Onion Camembert from Vtopian Cheese Shop.
The "Most Surprising" award goes to this vegan tuna salad from Tofuna Fysh. It didn't have the same texture as the tuna salad I grew up on, but dang if it didn't taste like it. You can buy this tuna salad (made of soy protein, veggies, jackfruit, seaweed, etc.) at some local co-ops. Check out their Kickstarter campaign for a vegan seaweed based "fish" sauce.
Not pictured: I didn't get a good picture, but these Nu Culture cashew spreads were maybe my favorite thing, and the one I'd be most likely to pick up the next time I'm at the store. I might rotate it out for our usual hummus every once in a while just to mix things up, and serve it at parties for the non-dairy crowd.
A REBBL cold "mocha" drink with maca and coconut was really tasty. I was standing there saying, "Oh, that's really good," when not 15 seconds later someone came by, tried some, and said, "Oh, that's really good."
I'm glad I went, even with a limited amount of time. Those curry soy curls aren't going to try themselves, you know.
Did you to to VegFest? What's the best thing you ate? Any surprises?