I've gotta tell you all–2016 did not start so great on a personal level. But now, with the weather turning warmer and the hope for maybe even one of our Portland false springs in the not-too-distant future, things are looking up.
As of a few days ago, I feel happier and more positive when I wake up in the morning, too, because my dear sweet angel friend (I would tell you all to book hair appointments with her, but I'd never get in again) came over to help paint my living room. My detested red wall is gone. It's not that red walls are bad by themselves, the flooring has a lot of warmth in it, and they looked terrible together. I felt like I was in a cave, and not in a cozy way. Now it's a grey-blue, and she also raised the curtain rods up, it feels light and airy in my house, and I couldn't be happier. What a nice birthday gift! We're getting our house together, piece by piece, and it's always so life-affirming to get help from friends.
On the Blog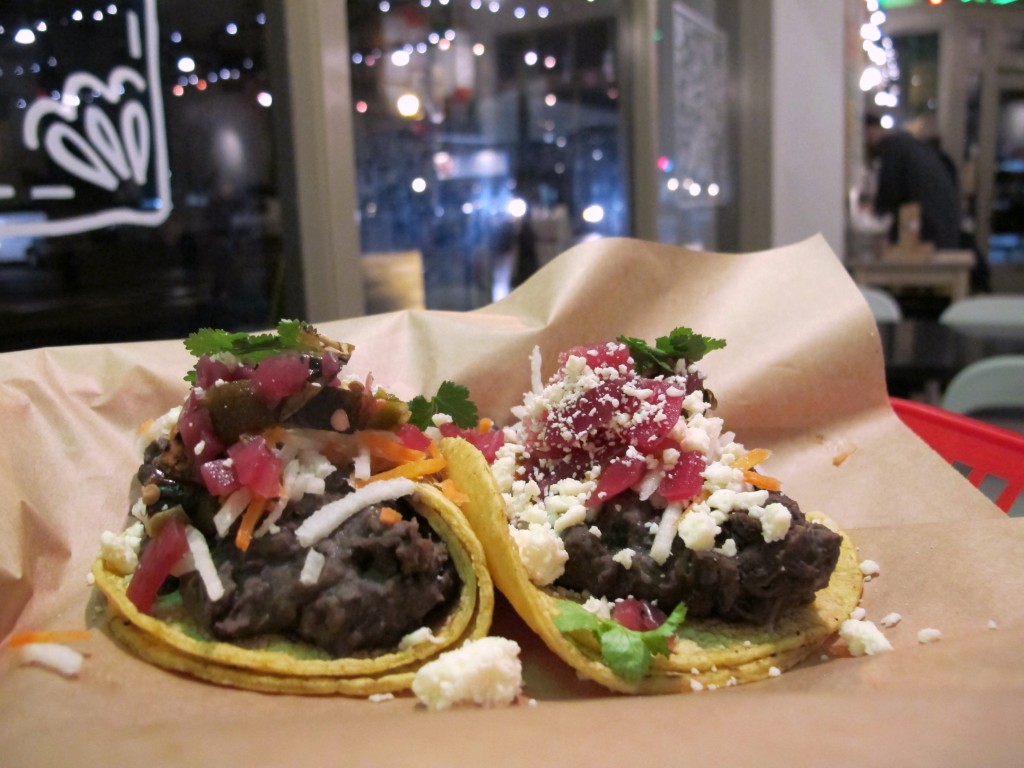 This month I realized how long it's been since I updated some of these pages. The blog started when I retired from roller derby…. and that's been some time, now! So now you'll get updated information for old entries. I'll keep adding new ones as well, too. (I'm up to Jade in the alphabet as of last night.)
This month we also had Taco Tuesday at Stella Taco, visited Hopworks Bike Bar, and chatted about nominees for the best veggie burger in Portland. It's not too late to chime in on that last one! I'll be tasting through February and posting the results in March.
VegNews
In case you missed it, Aviary now offers a vegetarian tasting menu. Sweet! They've always been veg-friendlyish, but this is a welcoming development.
This new Korean popup-turned-brick-and-mortar Han Oak, will be offering vegetarian, vegan, and gluten-free prix fixe eals on select Fridays with advance notice. Reservations are super required.
Hooray, it's Xurro day!
Veritable Quandary will be closing this summer, so if you want to try that veggie burger, now's the time. Or maybe that first false spring day. That sounds nice.
What's new with you?