Portland Dining Month is coming up in March! That's when local restaurants try to drum up business/free advertising from blogs like this/new customers by offering three-course meals for $29.
This year, there are 122 restaurants participating, which is a LOT to click through to see if they're offering vegetarian options. That's why I do the heavy lifting for you, my lovelies. See below.
A caveat: I did not vet any of these menus for their vegetarian-ness, so if you're strict, ask about those risottos and panna cottas. Last year I checked ahead, but there were only 10 restaurants on the list. This year, the menus were way more veg-friendly, so we have almost five times as many. Not that I'm complaining!
To be honest, a $29 meal (before drinks and tip) is still an extravagance for me. I'm planning to take my husband out for a date around his birthday, but you better believe I'll be looking for a menu that's interesting and a good value.
Book via OpenTable.
23 Hoyt
First course: Radicchio salad with radish, croutons, pecorino Romano, and buttermilk dressing
Second course: Garganelli pasta with grilled radicchio, arugula pesto, cashews, and Portland Creamery chèvre
Third course: Peanut butter pie with chocolate cookie crust and Chantilly OR yogurt panna cotta with toasted walnuts and wild honey
3 Doors Down
First course: Baked Roman gnocchi with whipped ricotta and pea puree, OR roasted golden beet with radicchio and chèvre cheese panzanella salad OR vegetarian soup of the day
Second course: Pan-roasted cauliflower with toasted pine nuts, green onions, rosemary cream sauce, and strozzapreti pasta
Third course: Triple chocolate layer cake with chocolate ganache filling and espresso-Kahlua frosting OR rum raisin Arborio rice pudding OR Batch PDX boozy chocolate cup
Accanto
First course: Tortino di riso con carciofi: risotto pancake stuffed with artichokes, pecorino, and tomato jam
Second course: Zuppa di pasta e fagioli with cannellini beans, macaroni, tomatoes,and vegetable broth
Third course: Strozzapreti con funghi e: ricotta, house pasta, soffrito with mushrooms, spinach, ricotta, and soft boiled egg
Fourth course (Awww yeah): Tiramisu
Altabira
First course: Honey-poached carrot salad with baby kale, lebnah, spiced nuts, and mint vinaigrette
Second course: Baked macaroni and cheese with roasted butternut squash, seared Brussels sprouts, and herb breadcrumbs
Third course: House-made sorbet or ice cream OR chocolate and peanut butter bombe with salted caramel and pretzel brownie
Autentica
First course: Traditional guacamole served with fresh corn tortillas
Second course: Ensalada caliente of sautéed spring vegetables, served over chili mole
Third course: Plantain and banana sundae OR two scoops of house-made ice cream or sorbet
Bar Avingnon
First course: Groundwork Organics lettuce with chive and herbed Dijon vinaigrette
Second course: Caramelized carrot risotto with Hopworks Urban Brewery Hard Cider, goat cheese, and tarragon
Third course: Buttermilk panna cotta with preserved satsuma honey OR warm chocolate and butterscotch blondie with cinnamon and whipped sour cream
Bazi Bierbrasserie
First course: Arugula salad with watermelon and feta
Second course: Tomato and kale soup
Third course: House-made veggie burger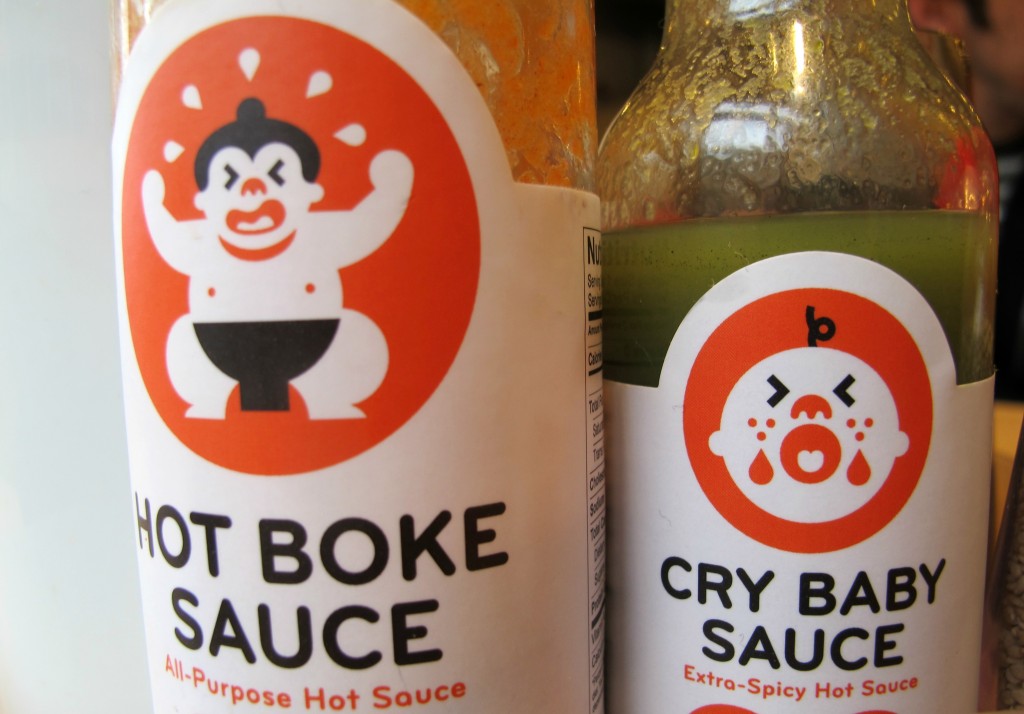 Boke Bowl East & West
First course: Boke Buzz house-bottled cocktail OR Boke punch OR T-Project hot or iced tea
Second course: Seasonal kale salad OR steamed buns in your choice of eggplant, miso-mushroom, or peanut butter and jelly
Third course: Ramen with your caramelized fennel and your choice of smoked tofu or slow-cooked egg
Brix
First course: Soup OR roasted beet salad OR house salad OR caprese salad
Second course: Brick oven-fired artisan pizza OR warm sandwich
Third course: Buttermilk pie with vanilla bean ice cream OR Heath bar brownie topped with chocolate chunk ice cream OR warm bread pudding with vanilla bean ice cream and bourbon caramel OR …check the menu because there are 6 desserts listed.
Branch Whiskey Bar
First course: Birch-poached Conference pear with smoky blue cheese, nuts, seeds, and mixed greens
Second course: English pea and mint tortellini with goat butter, morel, and smoked chicken egg
Third course: Toasted chocolate bombe honeycomb with bourbon-honey and frothed buttermilk
Bridgeport 
First course: Mixed green salad, OR House pub salad (vegan)
Second course: Vegetarian or vegan second course from pub menu
Third course: Choice of daily dessert
Cassidy's
First course: Roasted butternut squash soup with blue cheese, candied hazelnuts, and a port reduction
Second course: Panzanella with asparagus, broccolini, wilted frisée, sweet onions, pine nuts, and balsamic
Third course: Fresh ginger ice cream with bittersweet chocolate sauce OR warm bread pudding with dried tart cherries, caramel, and vanilla ice cream
Clyde's Prime Rib (Seriously)
First course: "Vegetarian option available"
Second course: "Vegetarian option available"
Third course: House-made vanilla bean crème brûlée, OR housemade pumpkin cobbler
Coppia
First course: Insalata with shaved fennel, blood orange, Arbequina olives, and farro OR Golden beet soufflé with tarragon crema and Belgian endive
Second course: Sweet potato gnocchi with chicory and pistachio pesto
Third course: Dark chocolate cake with rosemary and blood orange anglaise and Chinato whipped cream OR panna cotta with Arbequina olive oil, fresh berries and Pedro Ximénez sherry
Cyril's (Vegan-friendly)
First course: Chicory and citrus salad with black cerignola olives, toasted pistachios and honey citrus dressing
Second course: Sunchoke gnocchi with spring onions, purple sprouting broccoli, and cheese brodo OR "vegan and gluten free options available"
Third course: Chocolate cremeux with sea salt shortbread OR "vegan and gluten-free options available"
Davis Street Tavern
First course: Butter lettuce farm greens with radish, cherry tomatoes, roasted pine nuts, chèvre, and cider-Dijon vinaigrette
Second course: Pesto risotto with kale, shiitake mushrooms, oven-roasted tomatoes, parmesan,and pine nuts
Third course: Chocolate truffles with Hawaiian sea salt, and Grand Marnier
East India Co. Bar and Grill
First course: Samosa chaat–spiced potatoes in a crispy pastry shell served on chana masala
Second course: Saag paneer with naan
Third course: Kulfi–house-made mango or pistachio ice cream
Firehouse
First course: Choose any small plate
Second course: Choose any salad
Third course: Choose any main
Harvest at the Bindery (100% Vegan)
Choose three items from the following:
Sugar loaf radicchio giardiniera and wakame black garlic dressing
Pumpkin romesco with radish, carrot, grilled kale, beet chips, and chèvre
Veggie chips with cranberry bean fool, dried citrus, and fresh za'atar
Sauerkraut corn cakes with roasted squash and spring succotash
Lonesome Whistle grits with Brussels sprouts and cress salsa verde
Grilled mushrooms with hazelnut gremolata
Higgins
First course: Endive and radicchio salad with blue cheese, Marsala roasted figs, and croutons
Second course: Risotto of rapini, carrots, and provolone picante
Third course: Lemon panna cotta with Swiss meringue, raspberry coulis, and sesame tuile
Hoda's
First course: Tabbouleh salad, OR arugula, romaine and feta salad with hummus topped with toasted almonds
Second course: Fried cauliflower with spicy tahini and topped with pine nuts OR Batata fried potatoes OR vegan falafel plate OR stuffed grape leaves
Third course: Sheik al mehshi--Grilled eggplant stuffed with mushrooms, onions, green pepper, and homemade tomato sauce, served with basmati rice
Fourth course (bonus!): Baklava
Imperial
First course: Grilled squash salad with hazelnuts and dill vinaigrette
Second course: Pan-roasted cauliflower with crispy Brussels sprouts, hummus, Cara Cara oranges, and harissa
Third course: Chocolate bouchon with cinnamon-roasted rhubarb and Chantilly
Jake's Grill
First course: Butter lettuce salad with grape tomatoes, pickled onions, and green goddess dressing
Second course: Butternut and gorgonzola ravioli with roasted foraged mushrooms, Lacinato kale, tomato, and brown butter
Third course: Classic crème brûlée and shortbread cookies OR chocolate torte with caramelized rice puffs, shaved chocolate and berry compote
Mama Mia's Trattoria
First course: House salad OR Northwest rainbow beet salad
Second course: Spaghetti with garden fresh asparagus, zucchini, carrots, sweet peas, closed cup mushrooms, broccoli, and grape tomatoes, finished with sweet cream
Third course: Cannoli filled with ricotta cream and chocolate  OR Amaretto cheesecake OR Flourless Belgian chocolate torte with raspberries and raspberry sorbet
Milo's City Cafe
First course: Saganaki OR squash ravioli OR arancini
Second course: Cup of soup OR small mixed green salad OR small spinach salad
Third course: Any entrée choice from dinner menu
Mother's
First course: House salad OR cup of soup
Second course: Select any entree
Third course: Select any dessert
Mucca Osteria
First course: Organic mixed greens salad with cranberries, candied walnuts, gorgonzola, and raspberry vinaigrette
Second course: Pasta with tomato sauce and burrata mozzarella
Third course: Tiramisu OR Tahitian vanilla bean panna cotta with organic seasonal berry sauce
Ned Ludd
First course: Escarole with lemon, parmesan, walnuts, and parsley
Second course: Roasted squash with polenta and broccoli salsa verde
Third course: Yogurt panna cotta with pomegranate and pistachio
Nel Centro
First course: New potato and watercress soup with Espelette pepper
Second course: Agnolotti with porcini mushrooms, kabocha squash, and thyme brown butter
Third course: House-made ice cream or sorbet OR flourless chocolate torte
Nonna
First course: Arancini with Scamorza and tomato butter
Second course: Radish salad with celery, pickled kohlrabi, mint, and egg yolk bottarga
Third course: Vegetarian bucatini
Oba Restaurante
First course: Millenium Farms kale salad with quinoa, blood orange, Manchego, avocado, cotija cheese, and jalapeño-Manchego dressing
Second course: "Vegetarian option available"
Third course: Empanadas de manzana with roasted apple, vanilla bean Mascarpone crema, and dulce de leche reduction
Olympia Provisions SE (Yes, the sausage people)
First course: Mixed farm greens OR shaved radish salad with blue cheese and garlic lemon vinaigrette
Second course: "Vegetarian entrée available upon request"
Third course: Milk chocolate panna cotta, candied hazelnuts, and buckwheat-cocoa nib cookies OR Seasonal fruit sorbet and vanilla bean shortbread
OSO Market + Bar
First course: Tomato con pan with micro basil and balsamic vinegar
Second course: Turnip-gruyere gratin with fried Brussels sprouts
Third course: Chocolate panna cotta with blood orange and Aleppo pepper
Papa Haydn East
First course: Organic field greens salad with toasted hazelnuts, gorgonzola, julienned green apples, and balsamic vinaigrette
Second course: Mushroom risotto
Third course: Choice of any dessert
Park Kitchen
First course: Chickpea fries with roasted squash ketchup
Second course: Ayer's Creek barley with smoked beets and pomegranate OR blood orange with radish, pumpernickel, and crème fraîche OR charred carrot with black olive, pecans, and carrot tops
Third course: Ayer's Creek adzuki bean cake with braised collard greens and popcorn sauce
Pazzo
First course: Grilled winter vegetables with chili oil, aged balsamic vinegar, and garden herbs
Second course: Penne with kalamata olives, capers, tomatoes, hot peppers, and rosemary
Third course: Bittersweet Valrhona chocolate mousse with chocolate shavings and Chantilly crème OR vanilla bean gelato with salted caramel sauce and almond biscotti
Red Star Tavern
First course: Roasted beets with creamy orange-cumin dressing, sunflower seeds, and sunflower shoots OR simple greens with shaved fennel, roasted nuts, herbs, and citrus vinaigrette
Second course: Roasted spring vegetables with quinoa polenta cakes, pepitas, and pumpkin seed oil
Third course: White chocolate panna cotta with citrus and vanilla bean sugar OR house-made ice cream or sorbet
Saucebox
First course: Crispy Brussels sprouts with vegan dashi and candied squash
Second course: Cashew-curry turnips with new potatoes and cauliflower
Third course: Taro pudding with coconut cream and palm sugar OR miso chocolate cake with lucuma ice cream
Serrato
First course: Beet salad with shaved fennel, orange supremes, Portland Creamery chèvre, and lemon-tarragon vinaigrette OR salad of organic baby greens, candied walnuts, and red wine vinaigrette
Second course: Ravioli with Portland Creamery chèvre-butternut squash filling, toasted coriander cream, arugula and pepitas
Third course: Chocolate-walnut decadence cake with raspberry coulis
Smallwares
First course: Eggplant sashimi with den miso, yuzu kosho, and puffed rice
Second course: Fried maitake mushrooms with arugula, sansho, and Meyer lemon aioli
Third course: Handkerchief pasta with Sichuan cauliflower, pine nuts, gochujang, tarragon, and scallions
Swank and Swine
First course: Roasted heirloom carrots with Dancing Roots arugula, roasted pepper vinaigrette, croutons, and Jacobs Farm gouda OR beet salad with sorrel, smoked chèvre, and chive vinaigrette
Second course: Northwest hot pot long beans with local wild mushrooms, rice noodles, zucchini, and garlic chili broth
Third course: Burnside bourbon butterscotch custard with black pepper shortbread and whipped cream OR housemade ice cream or sorbet
Tabla
First course: Heirloom squash soup with cranberry sauce, brown butter,and hazelnuts OR heirloom carrot sformato with watercress, fonduta, and pumpkin seeds
Second course: Tajarin with truffle butter and Parmigiano-Reggiano OR Tabla giant raviolo with chard, ricotta, poached farm egg, and poppy seed butter
Third course: Risotto with wild mushrooms, micro greens, and Portland Creamery chèvre
The Bent Brick
First course: Farm greens with pickled mustard seed vinaigrette, chive, and radish OR ember-roasted carrots with caramelized yogurt, roasted garlic, and pickled red onions
Second course: Creamy polenta with roasted cauliflower, celery, and hazelnuts
Third course: Donuts of ricotta, lemon confit, and espresso OR chocolate pudding cake with malted whipped cream OR lemon sorbet with hazelnut salt
The Original Dinerant
First course: Oregon salad with mixed greens, roasted beets, pears, goat cheese, candied hazelnuts, and sherry vinaigrette
Second course: Vegetarian macaroni and cheese with grilled and marinated tofu, white truffle Mornay, tomatoes, and roasted asparagus
Third course: Toasted hazelnut cake with marionberry mousse and milk chocolate ganache
Touche
First course: Roasted red and golden beet salad with arugula and goat cheese OR Mediterranean platter with hummus, baba ghanoush, feta, blackened broccoli, marinated olives, fresh vegetables, and warm pita bread
Second course: Margherita pizza with plum tomato sauce, mozzarella and fresh basil
Third course : Tiramisu OR apple turnover OR vanilla crème brûlée
Three Degrees Waterfront Bar and Grill
First course: Sauvie Island Organics mixed greens, sauvignon blanc vinaigrette, Hannah cheese and hazelnuts OR fried house-made pickles
Second course: Chickpea and sweet potato stuffed pepper with leek, Swiss chard, and smoked tomato conserva
Third course: Crème fraîche panna cotta, persimmon preserve, and tangerine gelée OR triple chocolate mousse cake, ganache,and chocolate bark OR housemade ice cream or sorbet
Yakuza Lounge
First course: Kale salad with shaved lacinato kale, shallot, edamame, lemon, and sesame
Second course: Yakuza roll of seasonal vegetables topped with a crispy parsnip chip and drizzled with vegetarian eel sauce
Third course: Kabocha pumpkin tempura breaded with filo dough, served with spicy mayo and nori
What menu interests you the most?