Thank you to Travel Portland for providing a gift card that covered the food for this Portland Dining Month meal. All opinions are my own, or occasionally my husband's. (Yay date night!)
Portland Dining Month is still going strong through the end of the month, friends. Have you been taking advantage of it? I've mostly been putting away the veggie burgers (so many veggie burgers), but this Saturday, we left the toddler at home to enjoy the special $29 menu at Harvest at the Bindery.
Harvest at the Bindery, in case ya'll didn't know, is a vegan restaurant. For Portland Dining Month, they're doing something a bit different: instead of three set courses, you can choose three dishes from a list.
Chicory dish that's not on the online menu that I didn't write down
Pumpkin romesco with radish, carrot, grilled kale, beet chips and chèvre
Veggie chips with cranberry beans
Corn cakes with roasted squash
Sunchoke gratin
Lonesome Whistle grits
Grilled mushrooms with hazelnut gremolata
Then — oho ho — we got even more on top of that. So, no, despite reassuring my husband that we could stop for pizza after if needed, we certainly did not need any more food.
First, we both got the veggie chips. I don't even like beets, but dehydrated beet chips are apparently another story. I ate all of my chips, and my date's as well.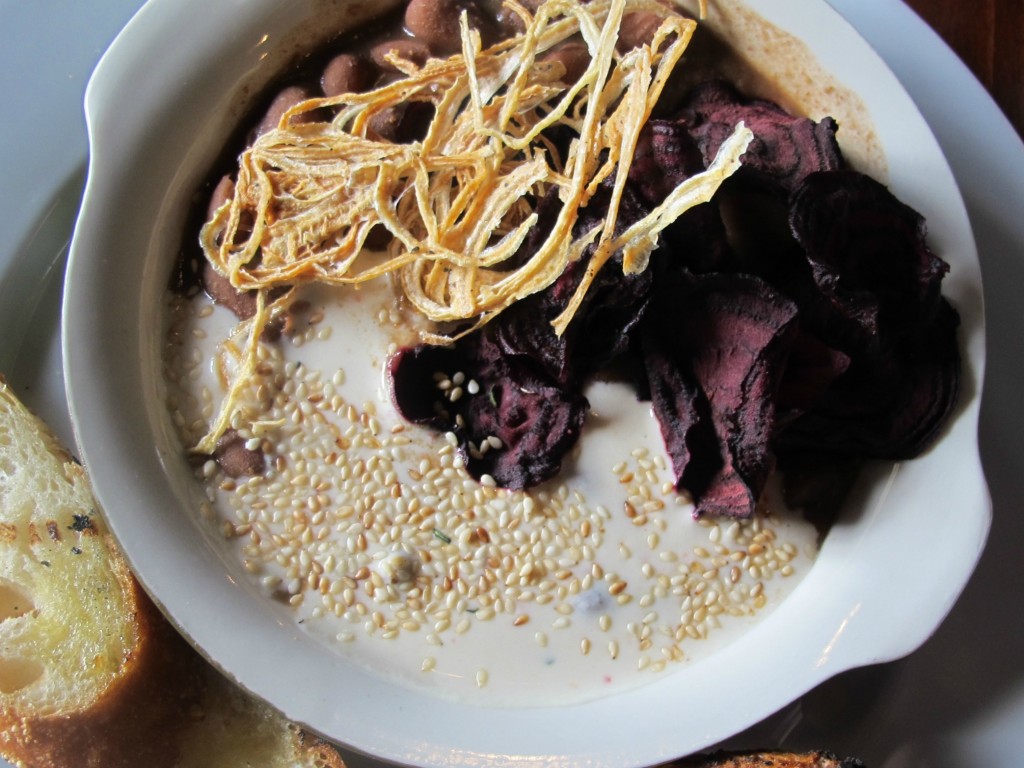 With this course came the complimentary housemade cornbread with cultured butter. Holy! I loved every vegan bite. Lovely texture and flavor, with nothing left wanting. No "this is good for vegan." Just "THIS IS GOOD."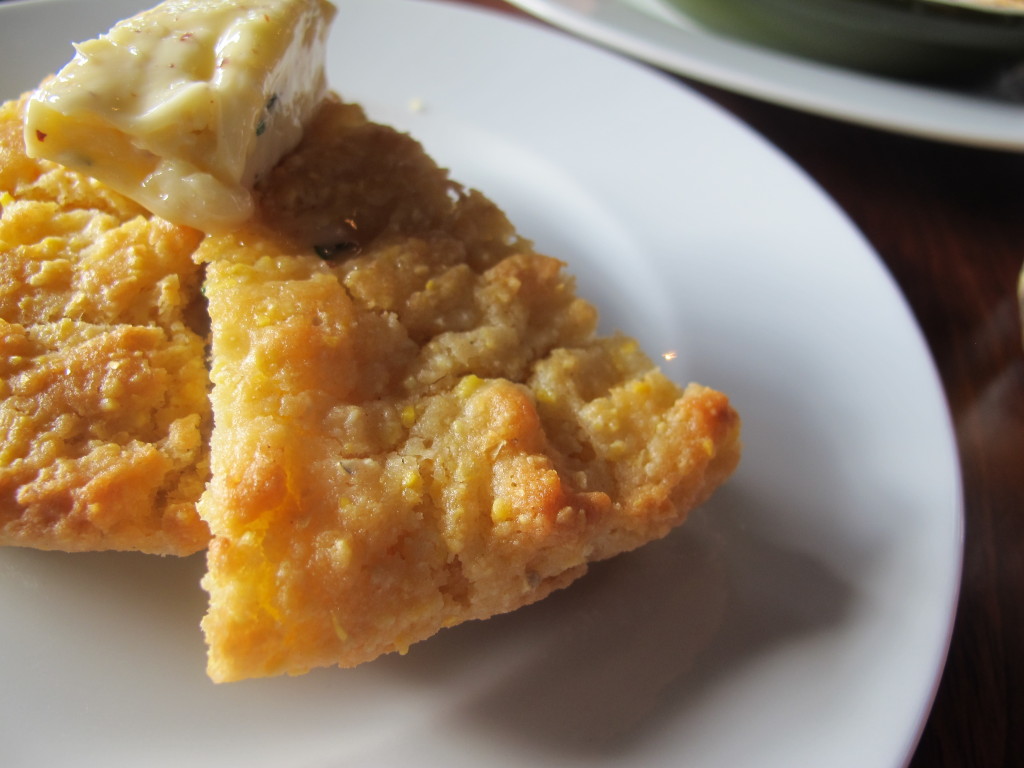 Next, I had grilled mushrooms. Vegetarians get a lot of thoughtless/bad mushroom dishes, but this highlighted each mushroom, each bite a little savory delight. Mushrooms are so good when they're good, aren't they?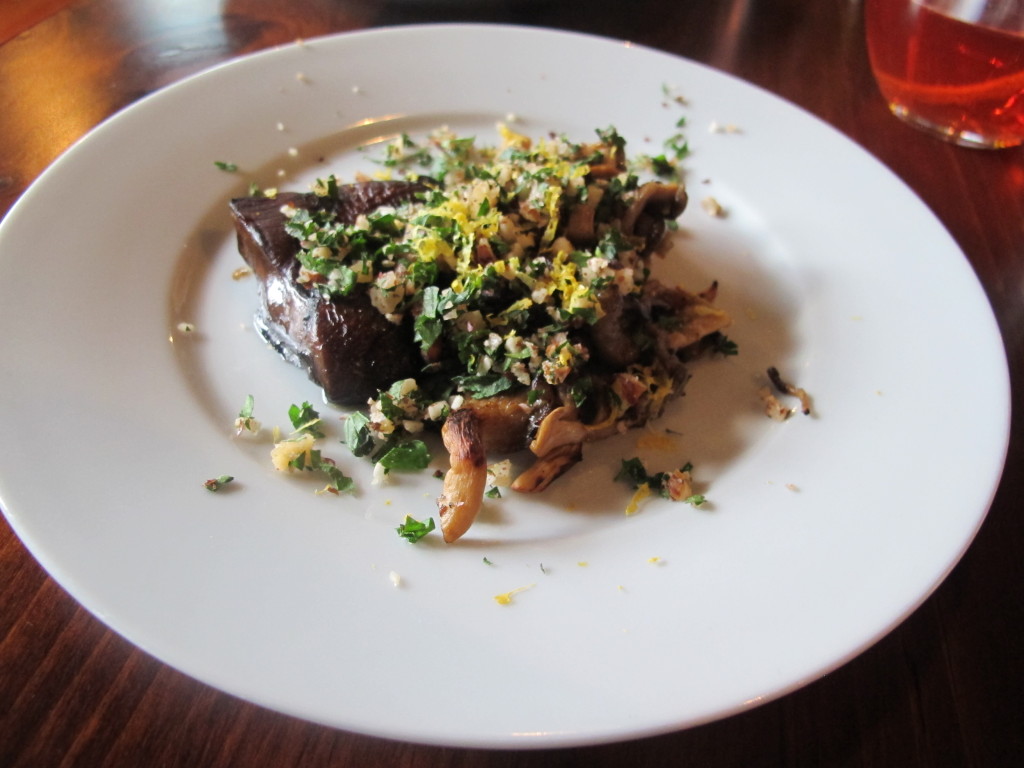 My husband had the grits. I don't know how they got them to taste so rich without butter, but I accept the sorcery.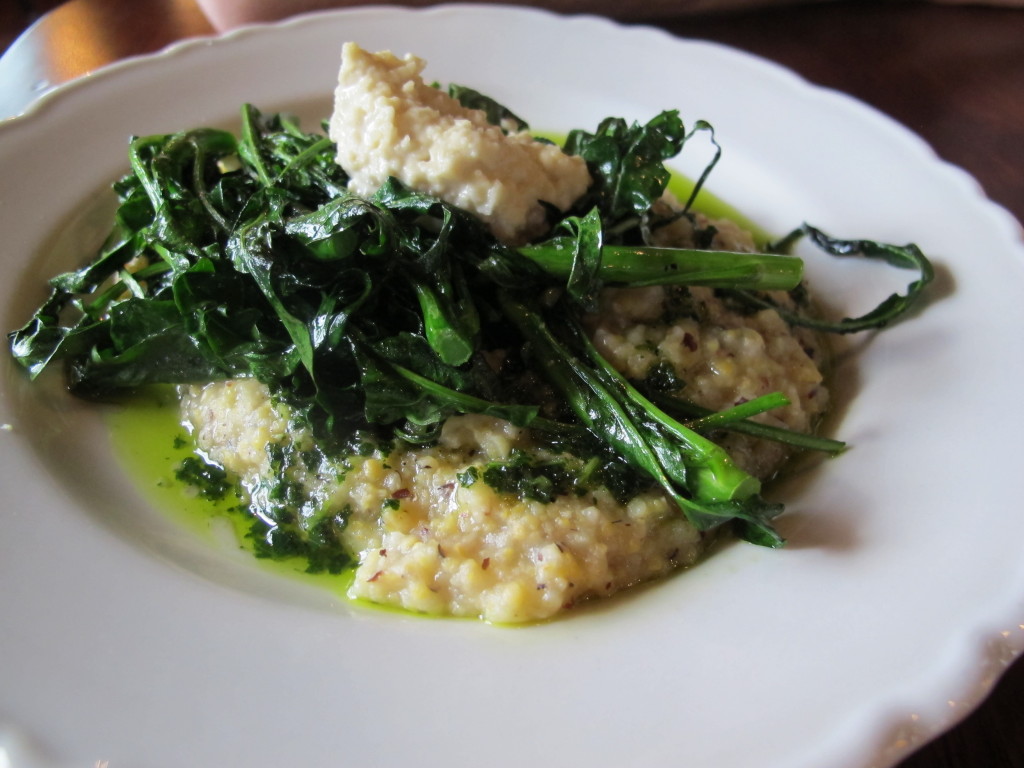 The third course wasn't as successful for either of us. I  had the pumpkin romesco, but the texture of the pumpkin was unappealing. To be honest, large chunks of winter squash are always a hard sell for me, but I liked the other components. And look how pretty!
My husband's sunchoke gratin lacked the zazz of the other dishes. A few more of those sweet roasted onions would have been welcome.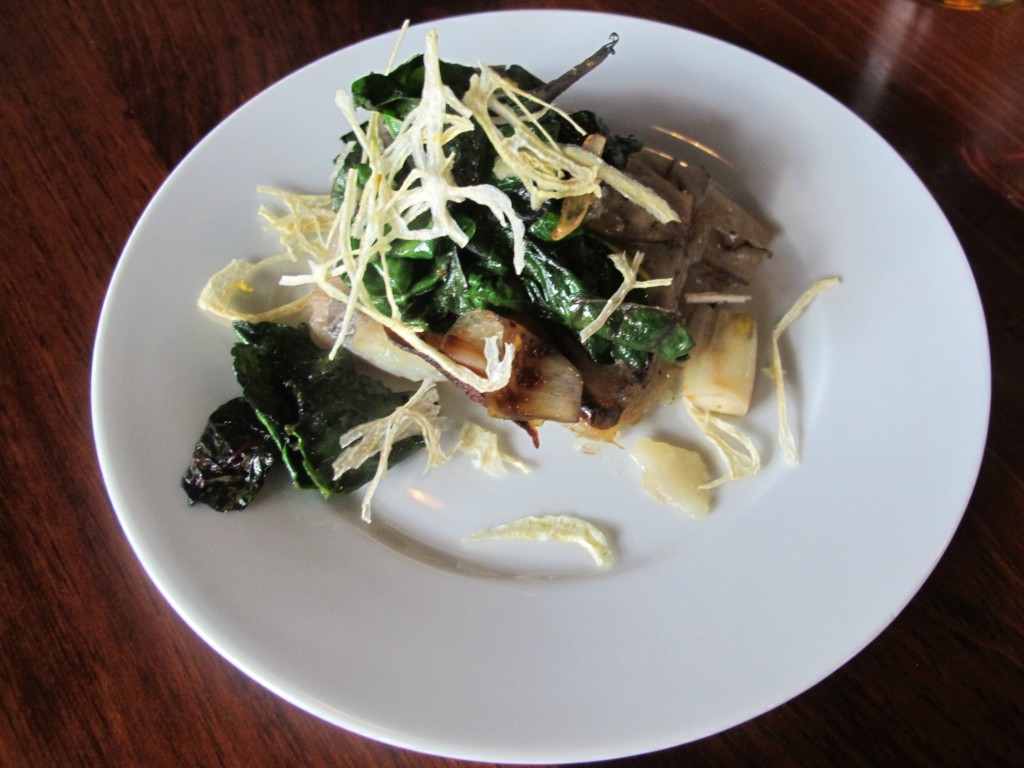 But, hey, get this! They include a piece of chocolate hazelnut pie with every Portland Dining Month meal. So, it's really four courses, plus the cornbread.
What a lovely introduction to Harvest at the Bindery.  Next, I'll have to try their brunch. Word on the street is that's the bee's knees.
What restaurants do you still have on your list for Portland Dining Month?