Not all veggie burgers are created equal, but many tasty ones are created here in Portland, Oregon. I ate a LOT of veggie burgers (nine to be exact), all to bring you my Personal Burger Truth. After a lot of french fries, and many soiled napkins, here it is: The Best Veggie Burgers in Portland.
The Rules:
Restaurants must make their own patties.
Little Big Burger doesn't make their own patties, so they don't count.
 Those are the only rules.
As for my methods: I asked for nominations, and then did some research of my own, ending up tasting a total of nine burgers. When given a choice, I ordered the plainest, most "regular all-American" burger available.
Best Overall Veggie Burger Experience: Earth Burgers
On a sunny day, you will not do better than walking up to this food cart, getting a friendly smile, and ordering from a completely vegan menu of all kinds of vegan veggie patties. I've tried the Casbah before, and was pretty high on it, but for this experiment, I had the American Graffiti: a simple, well-executed black bean and sweet potato patty on a Grand Central bun. It was easy to eat, no squishing, and every bite with firm-but-soft bread, savory patty, and the bite of mustard and ketchup. Simply perfect. earthburgerspdx.com
Best Patty: Black Water Bar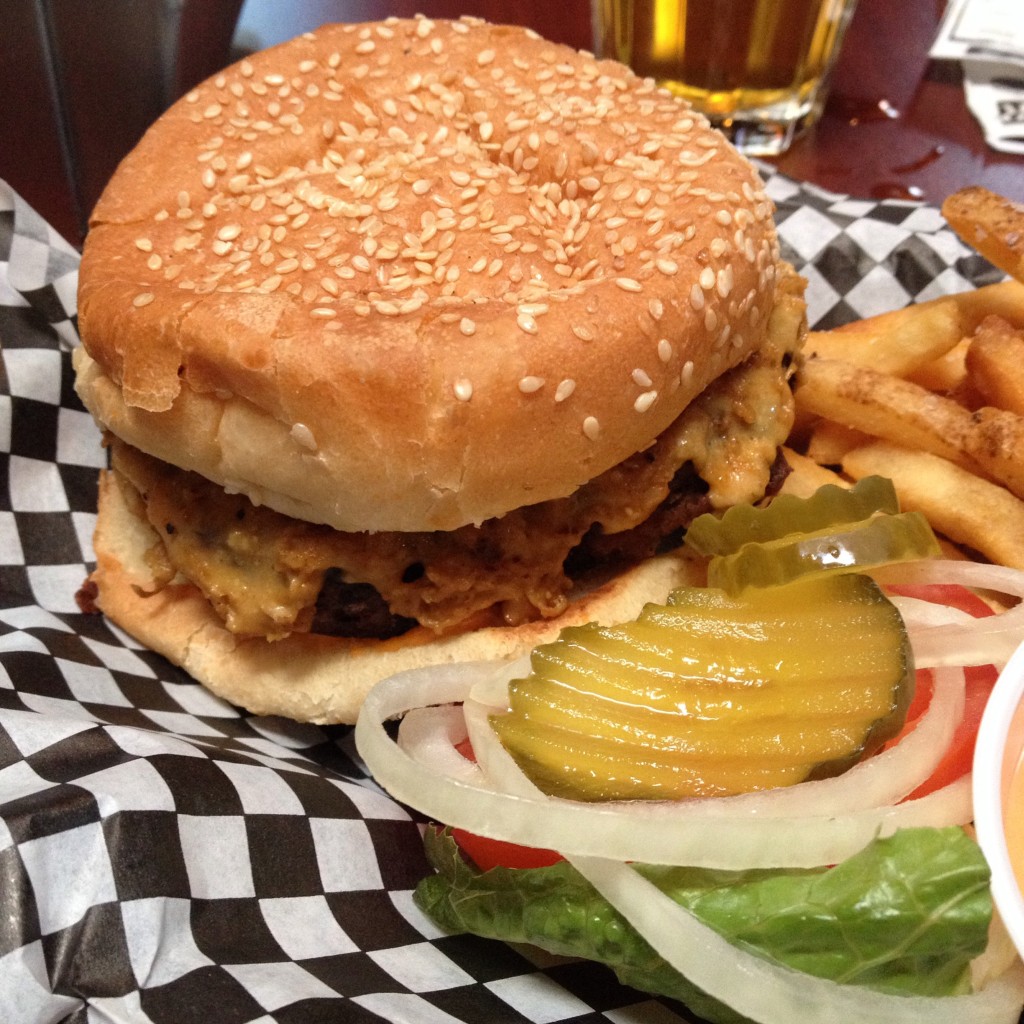 No one nominated this, but I follow enough local vegans on Instagram to become intrigued. The patty from this vegan bar RULES and I want the world to know it. You know your black bean burgers, and your beet burgers, but patty combines them for a spicy, savory, vegan burger that you'll come back for. And it's only $7 with fries. COME ON. It's not one of those soy patties that's supposed to taste like meat (ew, imho), but instead it delivers that same feeling of burger satisfaction, like, oh yeah, I'm eating this bomb burger right now, not, well, this was my only option and it's fine like one normally gets with veggie burgers.  I understand the Western Burger is even better.
Be advised that this is a rock 'n' roll vegan dive bar. The night that I went, even though I went early, the drummer for the upcoming band decided that they needed to "sound check" their kick drum repeatedly and very loudly. Maybe don't bring your grandma. I wore a black hoodie and still got some stinkeye. It's a FAKE leather purse, people. facebook.com
Burger That Taught Me To Love Beet Burgers: White Owl Social Club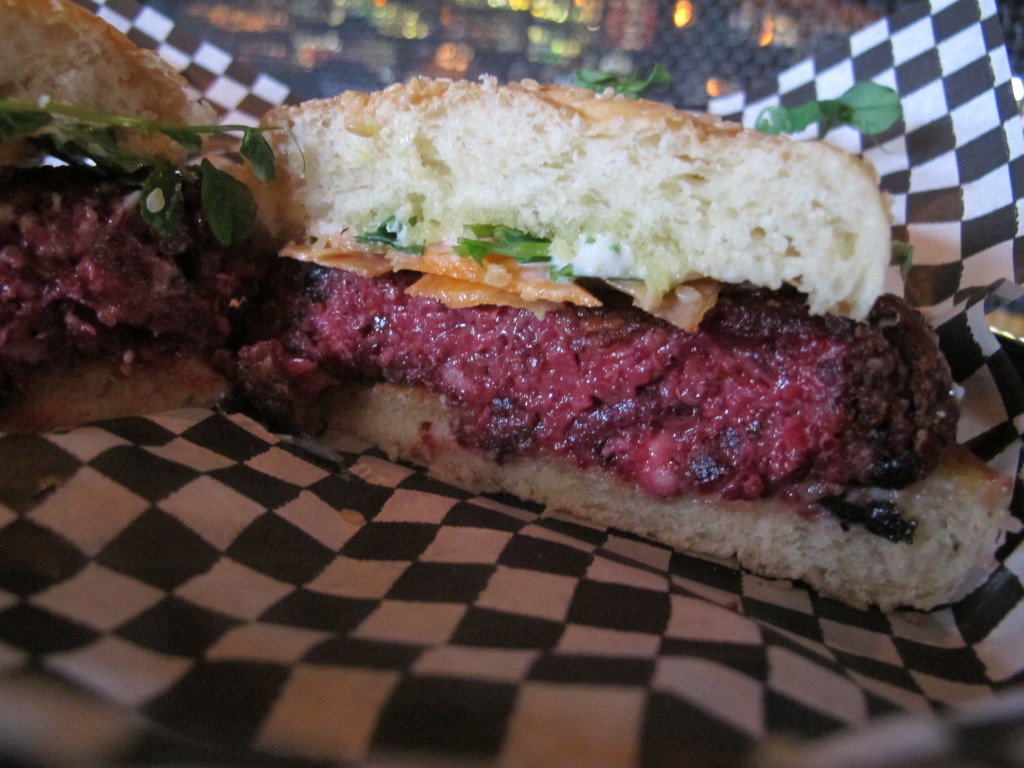 I was ready to be disappointed by this beet burger, people, even with the rave reviews. I do not care for beets, and I've tried. HOWEVER. This beet-based burger was nutty, with a unique depth of flavor from wakame and hazelnuts. Also, this burger is $5 during happy hour (!!!!) which absolutely cannot be beat. Ha ha, beat. Like beet. (Sorry, no minors) (Also sorry about that wannabe pun) whiteowlsocialclub.com
Most Thoughtful Accoutrements: Slowburger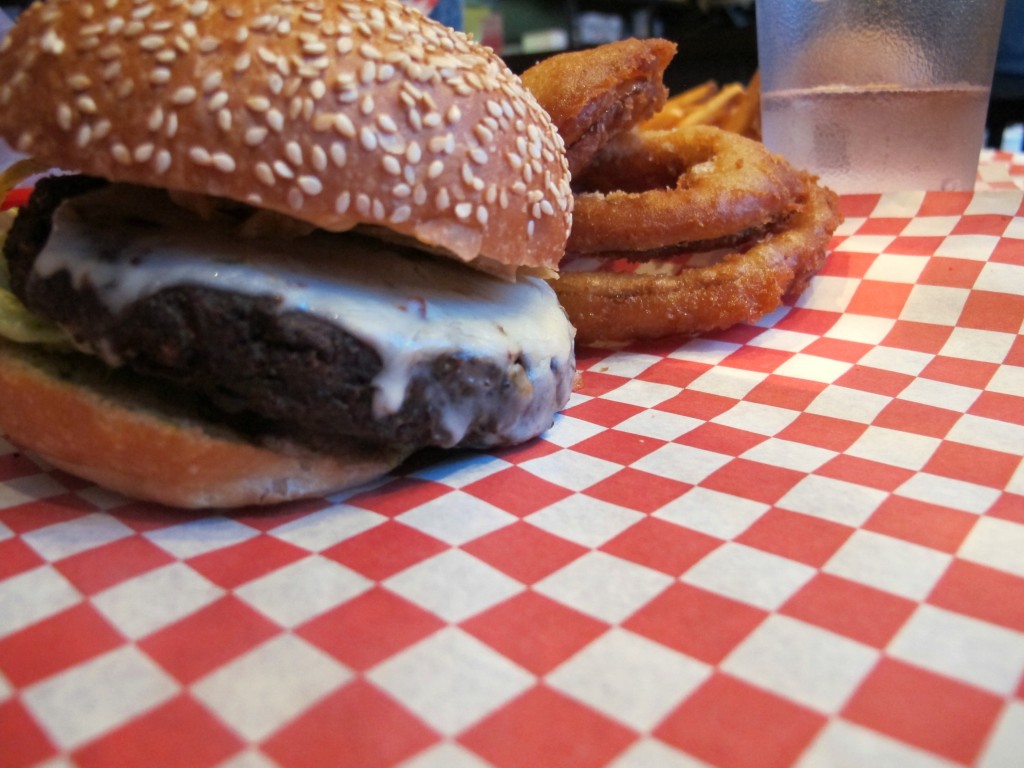 The texture is on this black bean burger is very good, with a crispy crust that you wouldn't expect. The standard order comes with pepper jack, guacamole, fried corn tortilla strips, and chipotle mayo on a brioche bun. This southwestern style is smart way to go: it needs a the zip from the chipotle, a little guacamole goes a long way. Bites that are JUST veggie burger are fairly flat and beany, but hey, it's beans. Brioche bun is tasty, suits the ingredients, holds together, and the patty fits it well. If you're not quite hungry enough to finish one–or if you plan on filling up on onion rings, and who could blame you—a "mini" size is available. slowburger.net
Which sounds best to you?