Have friends and/or family in town for the holidays? Need something to do with them?
This time of year, you can't always chuck them outside and tell them to enjoy the natural wonders that abound in our fair city. Where else do you take your guests when the house starts feeling too claustrophobic and everyone needs to get away from the seven-layer bars for their own health and safety?
Here are some very Portland activities and places to go to keep everyone busy and happy.
Powell's
That one's a gimme. If you like books, you'll like Powell's City of Books. It is huge and lovingly filled with lots of good books. If you have a misanthropic book hater in your group, sit them in the coffee shop with their phone for an hour or two while everyone else enjoys browsing.
Go see a movie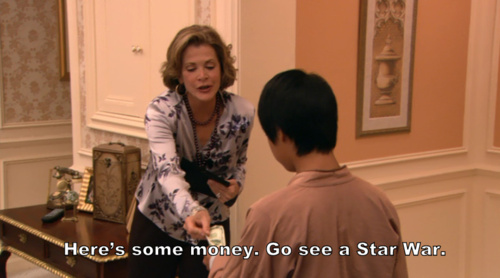 All right, this is what everyone does when they're tired of talking to their families, as I understand it. (I never tire of mine. Hi everyone!) But seriously: When you're in Portland, there are plenty of places to have beer and pizza with your movie without paying $20 to get in. This may be a novelty to your guests; if not, it's probably still welcome.
Get some coffee
You can't go to Portland without getting a good cup of coffee, right? What kind of experience do you think they would like? Pour over at Extracto? People-watching at Stumptown? Advanced toasts with your coffee at Upper Left?
If you must get doughnuts…
I've got nothing against Voodoo Doughnut, I really don't. But if you take them to the easier-to-access and less-touristy Eastside location, they'll never know, right? "This is Voodoo," you'll say, and they'll ooh and aah over the case and you can all go on with your lives. But wouldn't they rather get a Mexican chocolate donut at Blue Star or a chai flight at Pip's?  For the "I just want a NORMAL doughnut that doesn't cost $3, damnit," crowd, try Annie's or Sesame.
Head up the mountain
There is one way to escape the rain: escape to the snow. Spend a day tubing at Skibowl, or snowshoeing around Frog Lake, or skiing at Timberline if you're fancy like that.
Food carts
You can't go to Portland without eating at a food cart, can you? Order to go, or you can all grab whatever you like at a market with indoor seating or covered areas with heaters. Check out hours on Facebook and/or Twitter and/or call ahead before you get your hopes up or drive across town, though. Food carts have small staffs and storage, so often close for days at a time for vacation or odd hours when they run out of food.
ZooLights
Word to the wise: we went after Christmas last year, right when they opened for the night, and it wasn't a complete nightmare getting there and parking.
Whale Watching Week
Let's go! I have no one in town to entertain. I just really like whales.
Multnomah Falls
Might as well, right? If it starts pouring and everyone's grumpy, at least you can see the falls from the road/parking lot.
Chocolate crawl
Missionary Chocolates for vegan truffles, Cacao for drinking chocolate, The Meadow for all your chocolate, salt, and bitters needs, Pitch Dark (head to Bakeshop or Case Study on that trip), Creo, Alma, Ranger, Woodblock… that should be a good start.
Tea Crawl
Smith's fancy tasting room, Townshend's cozy one, work your Instagram game at Tea Bar, or check out the old guard (since 1997) The Tao of Tea on Belmont.
TREAT YO SELVES
Have any money left after holiday shopping? How a spa day? Or mani/pedis, anyone? There's always Fingerbang for that "kinda edgy but not, like, that edgy" Portland experience that you can giggle about over texts.
Shanghai Tunnels
I've never done one of these tours because I'm from here. Only part of the tour is underground, so bring your umbrella. YES, Portlanders use umbrellas, just not when it's sprinkling. Or drizzling. Or any kind of light-to-moderate rain.
Get active
How about my personal favorite: roller skating at Oaks Park? Oaks Park has been around since 1905, it's kinda cool to walk around an amusement park when it's all closed up, and it's right by the river. If roller skating isn't your jam, check out indoor skate parks and The Lumberyard Indoor Bike Park.
Beer, wine, and booze
For the adults in your life who might partake, a guided tour of Portland breweries, distilleries, or wineries, with designated driver or other safe transportation plans, would be just the thing. If you're doing beer, go for the smaller breweries that don't have wide distribution. And enjoy!
What's your favorite thing to do in Portland when the weather is lousy?