Hopworks is the number one spot for Portland parents who just want a damn beer in (relative) peace.
The beer is great, and the food is solid. They have play areas. They have kids' menus with an array of choices. And plenty of high chairs. Tearing little Johnny away from the train table may be the hardest part of your dining experience, which is saying something if you have little kids.
But you don't have to be a parent in order to enjoy going to one of the Hopworks locations. For several cycles of Portland apartments, before toddler came along, we took friends here whenever they helped us move. The long list of beers in an array of styles, plus a long list of menu choices, keeps everyone happy. (And they also have separate bar seating for grownups. Children are sequestered from the rest of the dining public as much as possible, which is fine by me.)
And there are plenty of vegetarian choices, too: Salads from plain ol' house to kale to "Spicy SW Quinoa." Starters like hummus, black bean cakes, and poutine with veggie gravy. A veggie burger or portabella melt (yawn) or thai tempeh wrap (ooh!). Plus, you know, pizza, with Daiya cheese available. That's a good selection for pub grub.
The happy hour menu isn't too shabby, either. If you're feeling snacky, get the "pint of pretzels." People love that stuff. The happy hour menu is only available in the bar at the Powell location, so if you're with those pesky minors, you'll have to head to BikeBar on Williams to get those happy hour deals.
The food is hit and miss, but misses don't miss by far. On a recent visit to BikeBar, my salad was underdressed, and my husband's black bean burger was "good!" but nothing to write home about.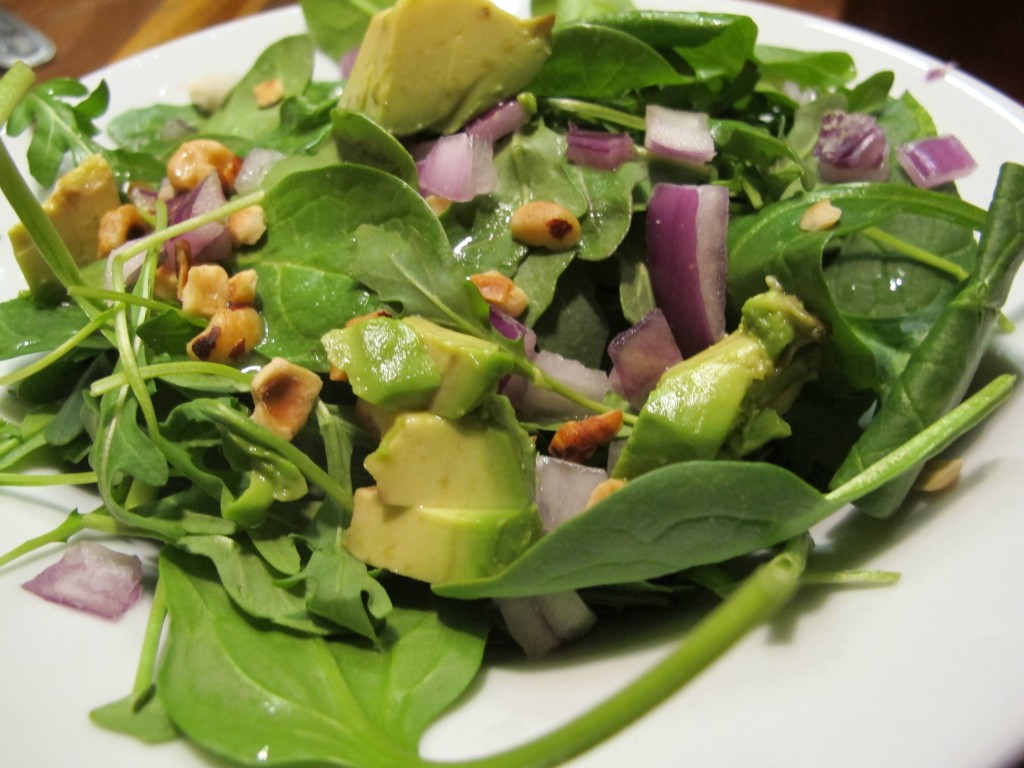 The beer was good.
And dang if that kid wasn't happy with his pizza and milk. Then had to be pried away from the play kitchen.
Powell Brewpub
2944 SE Powell Blvd.
503-232-4677
BikeBar
3947 N Williams Ave.
503-287-6258
What's your go-to order at Hopworks?