Nong's Khao Man Gai famously only has one menu item…khao man gai. That's chicken and rice, for the uninitiated. Luckily for us, they've expanded the tiniest bit from the one-item menu. Nong's khao man gai sauce is worth the hype — garlic-y and gingery in just the right amounts. So simple, but so good. Eat it immediately. Buy a bottle.
The Nong's Khao Man Gai original downtown doesn't have tofu for a vegetarian version of the dish, but the PSU and Southeast Portland locations do. They also offer a version with peanut sauce, which I've never had, but hear good things about. Both sauces are vegan.
Sauces are available spicy by request. Proceed with caution. I regretted it the only time I got it.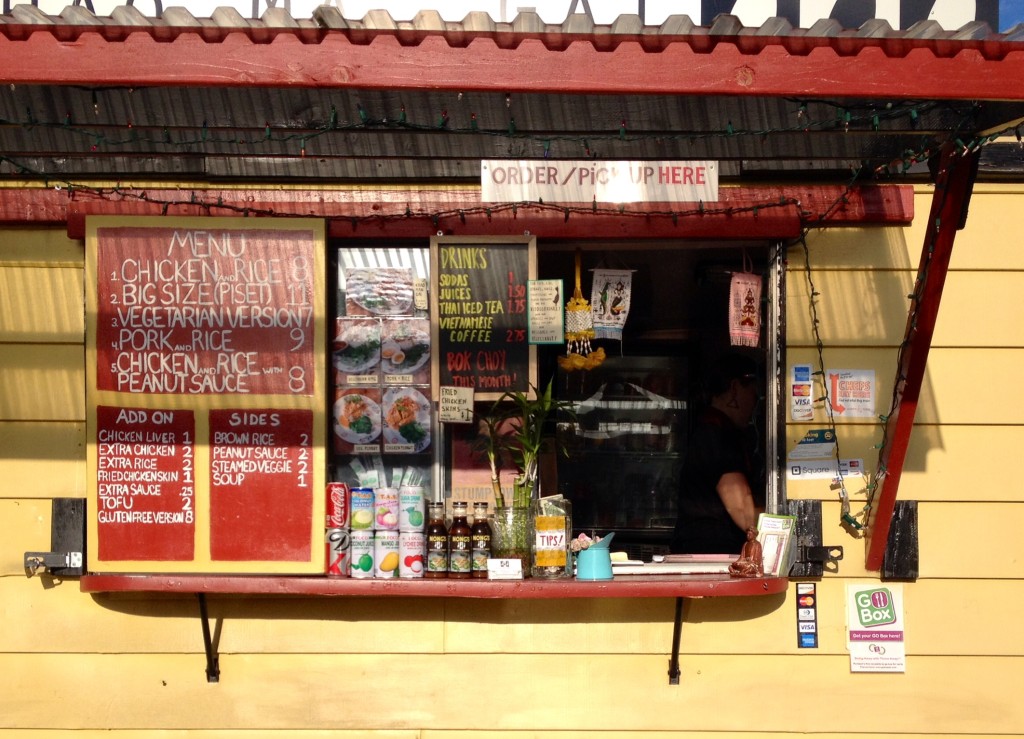 All locations close when they run out. The PSU location used to run out of tofu fairly early, breaking my little heart. Well, kinda. I only worked across the street, but when you have your heart set…Check ahead before making a trip.
Downtown
SW 10th & Alder St.
971-255-3480
PSU
411 SW College St.
503-432-3286
Not a Cart (Southeast)
609 SE Ankeny St, Suite C
503-740-2907